VAL6 GN5 / GP5II

ProductsHeaterGAS HeaterVAL6 GN5 / GP5II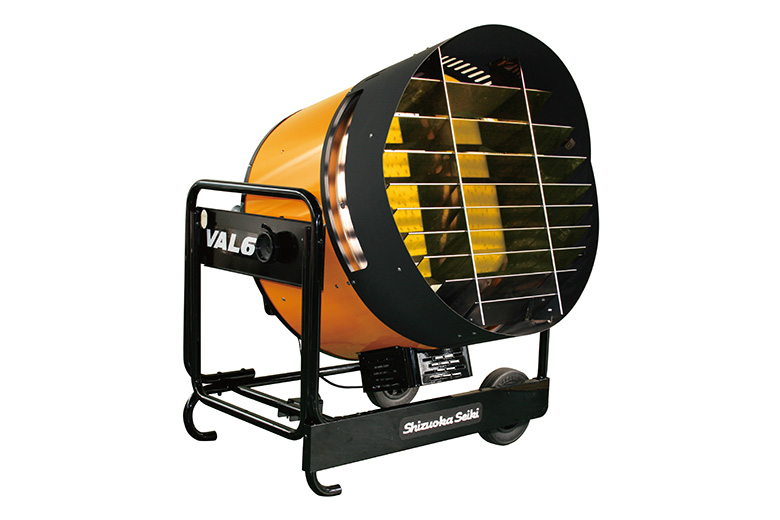 The GN5 is for natural gas and GP5II is for propane gas. With its premixed gas combustion, it enhances quiet operation and produces less exhaust gas.
Shizuoka Seiki Co,. Ltd. has been perfecting infrared oil heater for almost 40 years. Now, GN5/GP5II incorporate a gas burner into our infrared heater technology.
Premixed combustion burner
The GAS VAL6 utilizes a premixed combustion burner that creates a blue flame due to premixing the fuel gas and air in advance. This means virtually silent operation and clean combustion.
Quiet operation
The premixed gas combustion allows VAL6 GN5 and GP5II to minimize operation noise, coming in at about 60dB as compared with a typical forced air heater, at 75dB or more.
Clean combustion
The efficiency of our premixed gas combustion system means the GAS VAL6 produces less than 1ppm of carbon monoxide – 10-20x less thatn typical torpedo heaters.

Region
GN5: North America [120V / 60Hz]
GP5Ⅱ: North America [120V / 60Hz]