TM-3500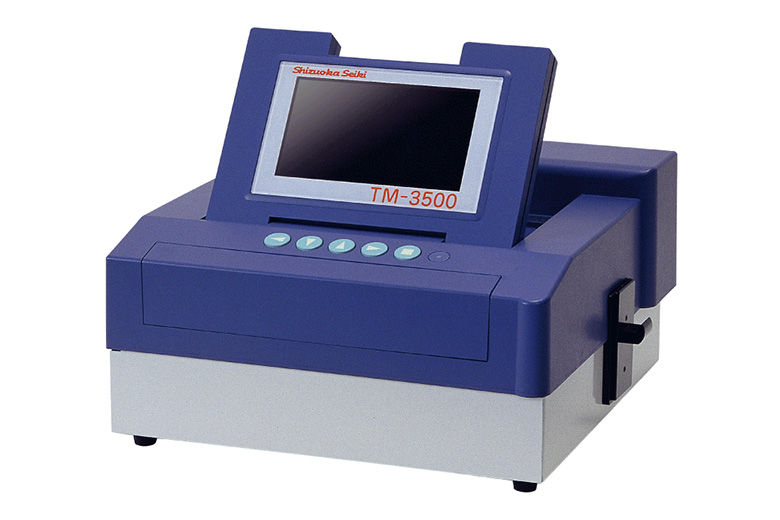 TM-3500 comes in useful for stable supply of grain products.
Light weight / Compact design
TM-3500 can be carried easily as portable because of its compact design about 6.6kg.
The high speed measurement of about 20 seconds
For analyzing the rice, just press the measurement button only, it's simple operation. It takes only 20 seconds to obtain the analysis result.
Bias self-adjustment function
TM-3500 equips a bias automatic adjusting function.
In order to coordinate with criteria, only measureing a standard sample is required.
Bar code reader(*optional accessory) is used to input the standard value to the main unit.
*It is necessary to calculate the difference of a standard value and measurements value in the case of the bias manual adjustment.
Average value calculation function
TM-3500 makes an analysis average amount at the maximum nine times of one sample.
TM-3500 achieve the whole average value from the different sorts sample by measuring several times.